Nigeria Flag Missing From Opening Ceremony
Published: June 13, 2014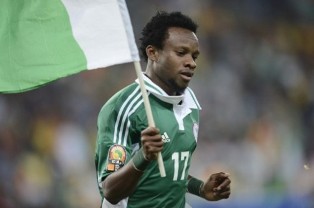 At the opening ceremony of the World Cup that took place in Sao Paulo Brazil on Thursday evening, the LED globe displaying the flags of the 32 participating countries did not have Nigerian colours.
Instead of the organizers displaying the green - white - green colours of Nigeria, they made an error by presenting the orange - white - green stripes of their neighbours , Niger, who did not qualify for the tournament.
It is unclear at this point if the Nigeria Football Federation has pointed out the blunder to football governing body, Fifa.
The highlight of the opening ceremony was the performance by Jennifer Lopez backed by Pitbull and Brazilian musician, Claudia.
Brazil came from a goal down to defeat Croatia 3 - 1 in the opening match of the tournament, with Neymar (2) and Oscar scoring for the host nation.