Kayseri Erciyesspor Midfielder, Senijad Ibricic : We Must Not Underestimate Nigeria
Published: June 20, 2014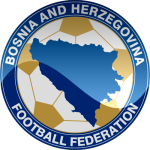 Kayseri Erciyesspor midfielder, Senijad Ibricic, has cautioned his teammates not to underestimate Nigeria when both countries face off on Saturday.

The Super Eagles had a false start in their opening fixture, drawing goalless against Iran, tagged the weakest team in Group F by many pundits.


"We must not underestimate them because we know what their (African) pedigree. Regarding the game, we are physically ready, but if we play as we know we can get a positive result.


"Surely that neither they nor Iran took too much risk in the first game. The draw suited us.


"

They will take the risk and it suits us because we are very good offensively and we will create a few chances
,
"
Senijad Ibricic was quoted as saying by sportsport.ba.

The Dragons arrived
Cuiabao n Thursday evening and will hold one training session before the game with Nigeria.