New Algeria Coach To Spy on Man City, Chelsea, Arsenal Nigerian Stars Ahead Of WCQ
Published: April 19, 2017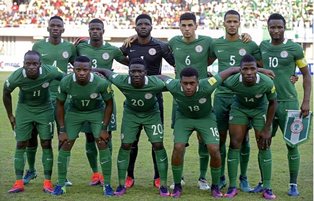 New Algeria national team coach Lucas Alcaraz will closely monitor the Super Eagles players at close quarters before the North Africans face Nigeria in a World Cup qualifier in November 2017.
The former Granada manager arrived in Algeria on Monday night and held his first press conference at the FAF CTN in Sidi Moussa on Wednesday.
''We will focus our work on three components. First watch the matches of the Algerian team. Then watch those of our opponents and chat with the players,'' said Alcaraz to reporters.
''We will also follow the matches of the championship of the Liga 1 Mobilis. We will do everything possible to integrate Algerian football in all its fields.
''As for the World Cup the situation is complicated but we will fight in every match.''
To better communicate with his players, who speak mostly French and Arabic, the Spanish coach said he will have a teacher in Algeria and another in Spain to learn French.
Lucas Alcaraz will run the rule over the players in the domestic championship every month before the World Cup qualifier against Nigeria.
Ifeanyi Emmanuel